I am modding the old FF6.0 for a Vietnam campaign and I'm running into a rack-issue, I wondered if you wouldn't mind sharing your experience: I want to change the racks on the fuselage of the F-8 to the TER used by the F-4E variants for sidewinders as it looks more like the real rack than the default. The issue I'm running into is that I need the missiles to load in angled (side + bottom) order like Mavs vice the horizontal orientation that is default. I thought if I changed the rack-group to 5 (from 13) in f4Browse they would load like Mav's but they continue to load as originally programed. Any idea how I can get them to load like Mav's without affecting any of their other characteristics?
Trying to get this (works in Munitions but not 3D):
http://i1001.photobucket.com/albums/af1 ... 9217b9.jpg
Rather than this: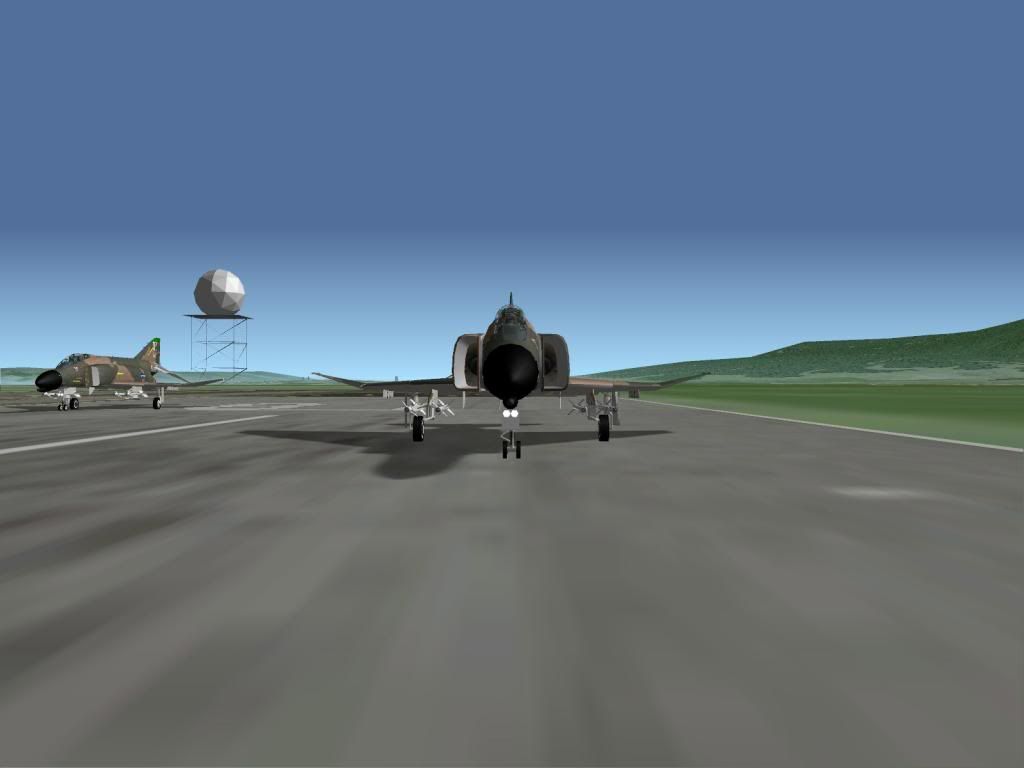 Ultimately trying to accomplish (without resorting to loading all three rails):
http://i1001.photobucket.com/albums/af1 ... 17ad34.jpg
Rather than:
I've got the right rack to appear by using rack 24/25 F-4 Inner but the orientation of the missiles on the rack, itself, is defeating me. Along similar lines: I wouldn't mind knowing how to do the same thing to the 6x bomb racks for the F-105 to load 4x in the same orientation (outer+bottom attachment only).
I apologize if I'm in the wrong forum...