The old 2007 created Mogadishu was off scale, I cant exactly remember was it too small or too big, but the distances between important locations was way off, like kilometers off.
Now with help of Nicholas Bell (thank you man, for all your v3 / satellite related info and support) I've created the first terrain for ingame testing with the new satellite texture.
Distances are accurate to 50m precision!
I like this realism a lot

Almost the whole terrain in view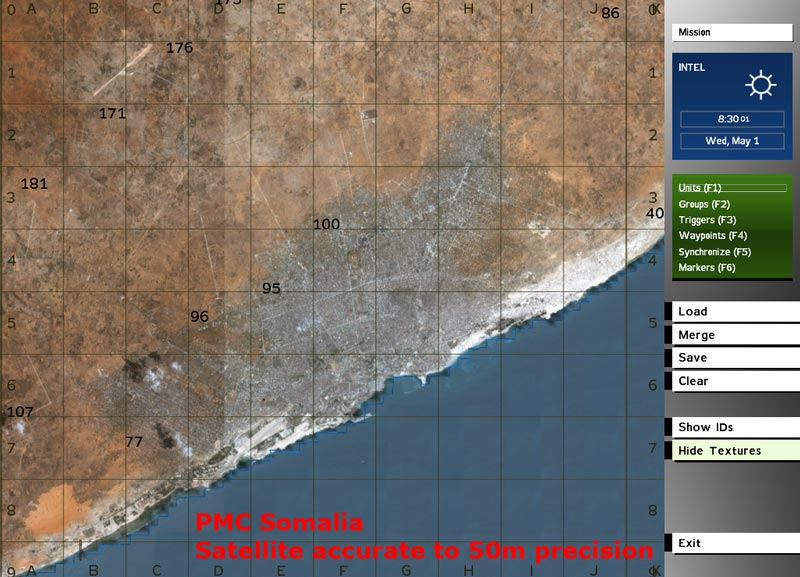 Mogadishu international airport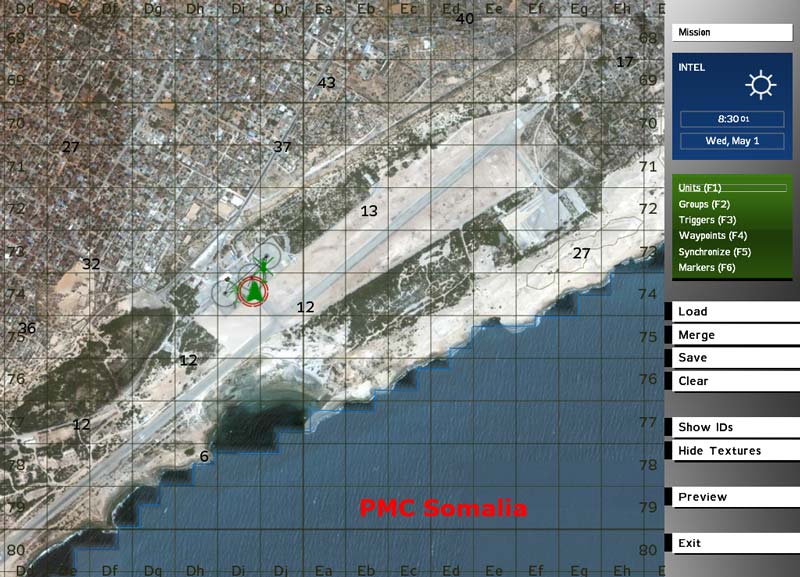 Olympic Hotel in sight
There is no objects placed at the moment, I just wanted to make absolutely sure the scale is correct and all looks good to go before I commence into WrpTool road placing. I have everything setup, a 2538x2538 overlay bitmap done for WrpTool so I can see where the roads are placed. There is quite much road placing so dunno how long it will take when I get to it.
Everything is looking good so far.