PMC Opteryx Objects - Middle Eastern Structures
for ArmA 3.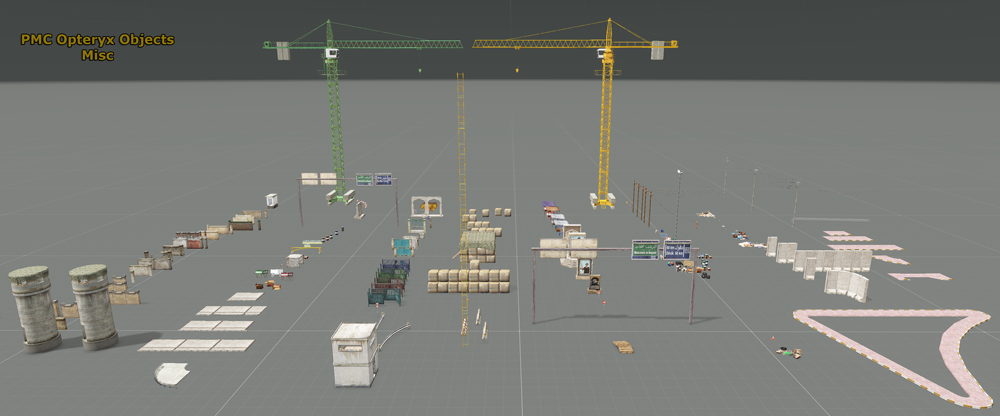 Please note that this is work in progress, there are issues like few missing textures and strange convex components in RPT log etc.
Read online manual:
PMC Addons/Mods Online Manuals: PMC Opteryx Objects
.
Download from
PMC Tactical ArmA 3 Downloads
.